SAMPIRE :D
*Most Powerful PvE Template!*
120 Bushido
120 Parry
120 Fighting Skill (your choice)
100 Tactics
100 Anatomy
100 Necromancy
60 Chivalry

All Scrolls Included & +25 Stat Please contact us with account info. Enjoy the best PvE template in the game!
If this is your first time purchasing the "SAMPIRE :D" or any other Search UO products, here are some helpful tips.
---
Orders can be placed for SAMPIRE :D using almost any debit bank or credit card, aswell as paypal or google checkout.
Using the live chat feature can speed up your delivery by alerting the staff that you are ready to pick-up your UO "SAMPIRE :D" or Ultima Online orders in-game.

Tags: SAMPIRE :D, UO SAMPIRE :D, Ultima Online SAMPIRE :D

Others also bought these items when purchasing the product above.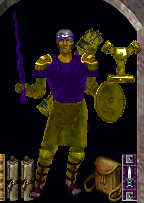 Warrior PvE - Mid Tier
40 Hit Chance Increase
55 Defense Chance Increase
40 Lower Mana Cost
69 Damage Increase
45 Enhance Potions
30 Hit Lower Defense
8 Mana Regeneration
2 Hit Point Regeneration
15 Stamina Increase
22 Mana Increase
14 Hit Point Increase
+10 Strength
+5 Dexterity




Mace and Shield Reading Glasses
weight: 2 stones
requirement: mondain`s legacy
hit lower defense 30%
strength bonus 10
dexterity bonus 5
physical resist 25%
fire resist 10%
cold resist 10%
poison resist 10%
energy resist 10%
strength requirement 45
durability 255 / 255